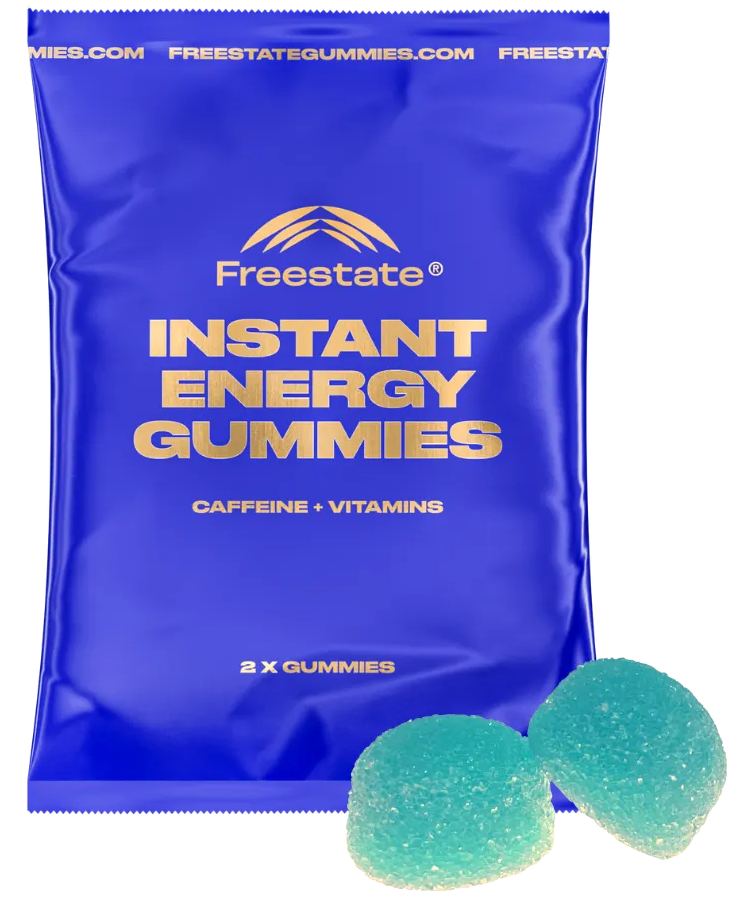 What could you do with a little extra energy?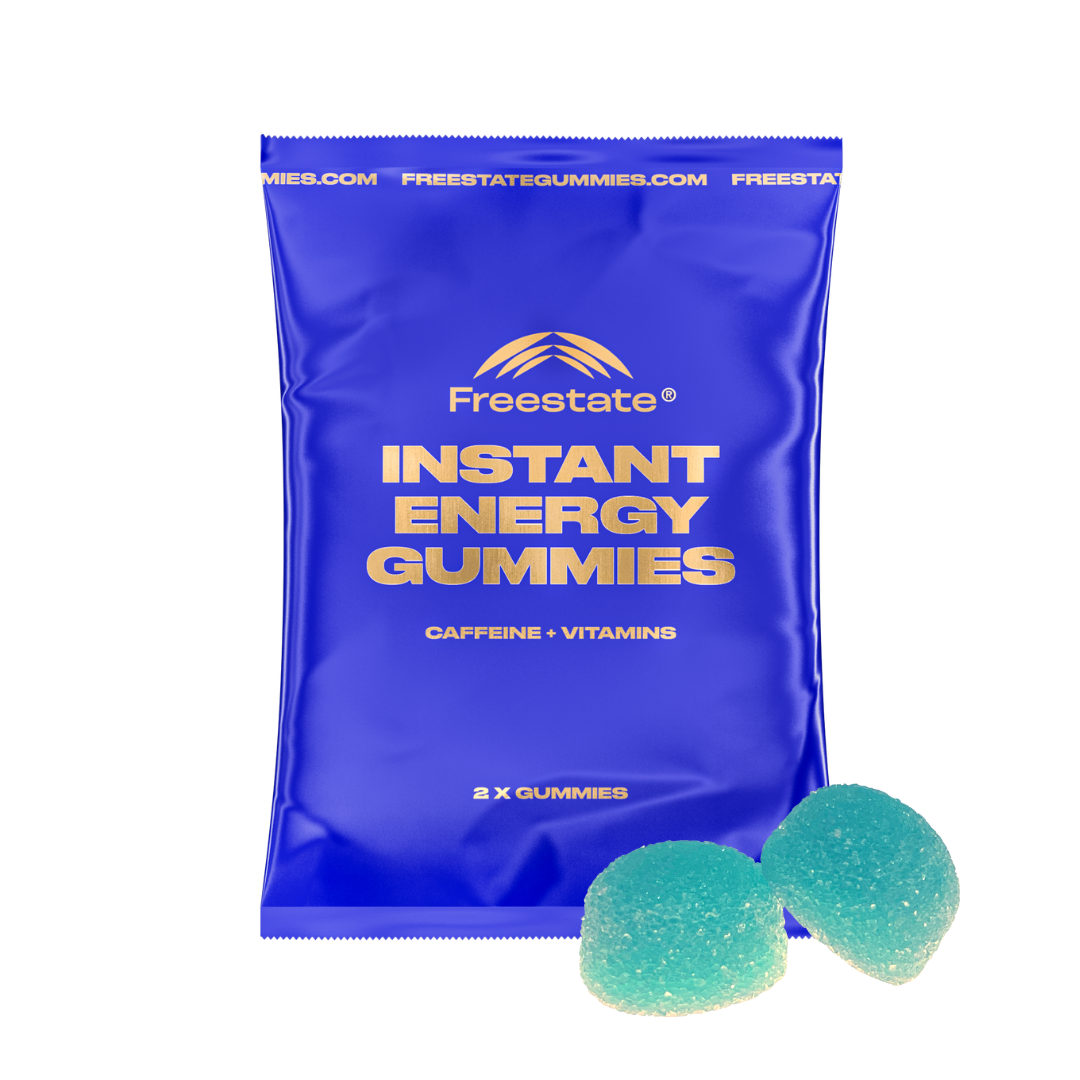 Freestate® gummies provide an instant boost of energy. All naturally flavoured, pure caffeine, vegan and low sugar. Energy, without the nonsense.
Freestate® are low-sugar, vegan gummies, that are packed with precisely dosed caffeine and vitamins. They give you a surge of energy in only 5 - 10 minutes, without any of the bloat, crash or nastiness of energy drinks, gels or supplements.
---
Designed for work, play, exercise or just fun. Bigger mornings, longer afternoons and later nights.
Uniquely formulated for an instant boost. Low sugar, vegan and natural flavours.
Take them with you, keep them on your desk, put them in your bag. Energy, on-demand.
Designed for work, play, exercise or just fun. Bigger mornings, longer afternoons and later nights.
One serving of 2 gummies, gives you the ideal boost.
INSTANT ENERGY
Specifically formulated using pure caffeine. Our gummies work faster, are more precisely dosed and have a longer effect than alternatives. This is instant energy, when you need it most.
COMPLETE SOLUTION
In a serving of 2 gummies, you will get 50% of your NRV of Vitamin Bs. Packed with 4 separate energy enhancing Vitamin Bs, Freestate is a complete energy solution.
HEALTHIER
With 80% less sugar than a similar energy drink and less than 15 calories per gummy. Freestate is a healthier, smarter choice to get an energy boost.
CONVENIENT
Available in both bottles and travel packs, our gummies are small and easy to take. They don't bloat your or require you to drink or slurp a gel or a drink.

"THESE LITTLE BEAUTIES ARE INCREDIBLE."


"THE FREESTATE GUMMIES ARE IN A DIFFERENT LEAGUE!"


"ENERGISED THROUGHOUT MY WORK OUT"


"THESE GUMMIES ARE HITTING THE SPOT PERFECTLY."


"SMALL SWEET, BUT EXPLOSIVE KEEPS YOU GOING ALL DAY"

2 gummies, packed with vitamins and caffeine. Work in just 5 minutes.
Best for regular use, at home/work or gym.
✅ 40 premium gummies per jar
✅ Child safe and heat sealed jars
✅ Convenient to store/easy to carry
✅ FREE Shipping
✅ 30 day money-back guarantee
Best for use out and about, travel or activities.
✅ 10 pocket-sized packs in a box
✅ 2 gummy serving in each pouch
✅ Perfect for travel, gym, work etc.
✅ Buy 2+ Boxes for FREE Shipping
✅ 30 day money-back guarantee
Join a thriving community, using freestate every single day. No more gels or drinks.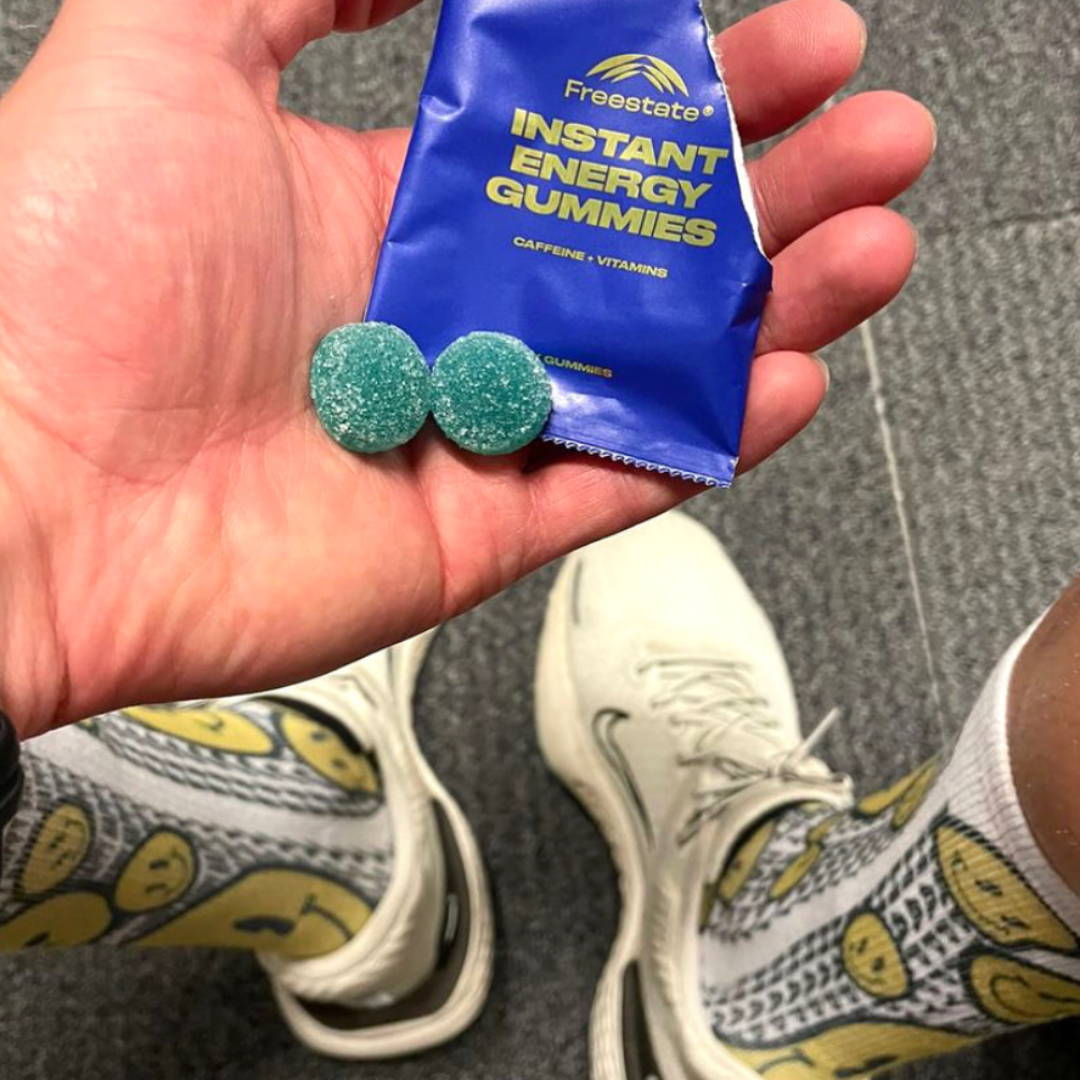 ENERGY ON-DEMAND
Get an immediate lift of energy when you need it, without having to rely on alternatives.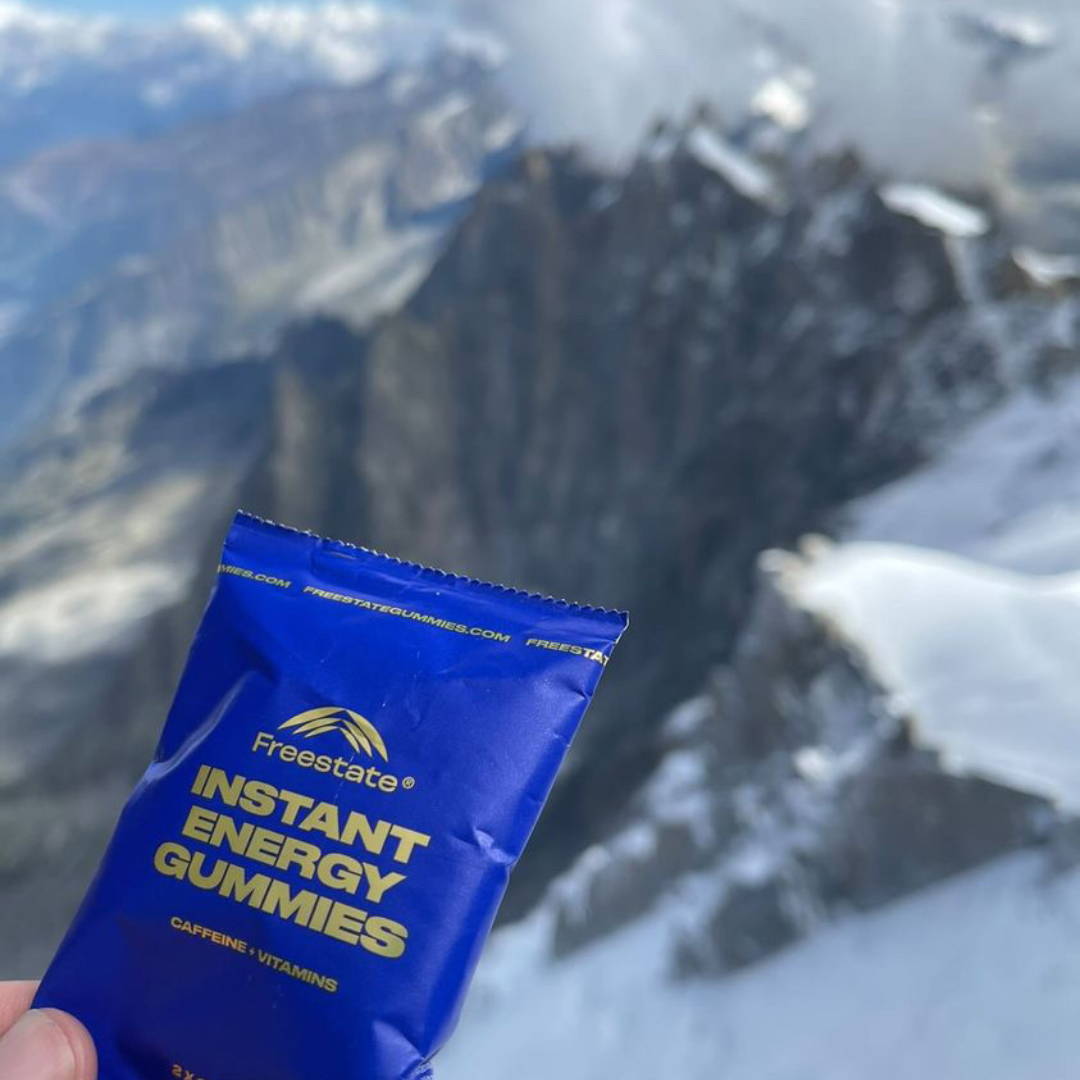 COMPLETE SOLUTION
All the important energy enhancing Vitamins you need, with caffeine, to keep you going all day.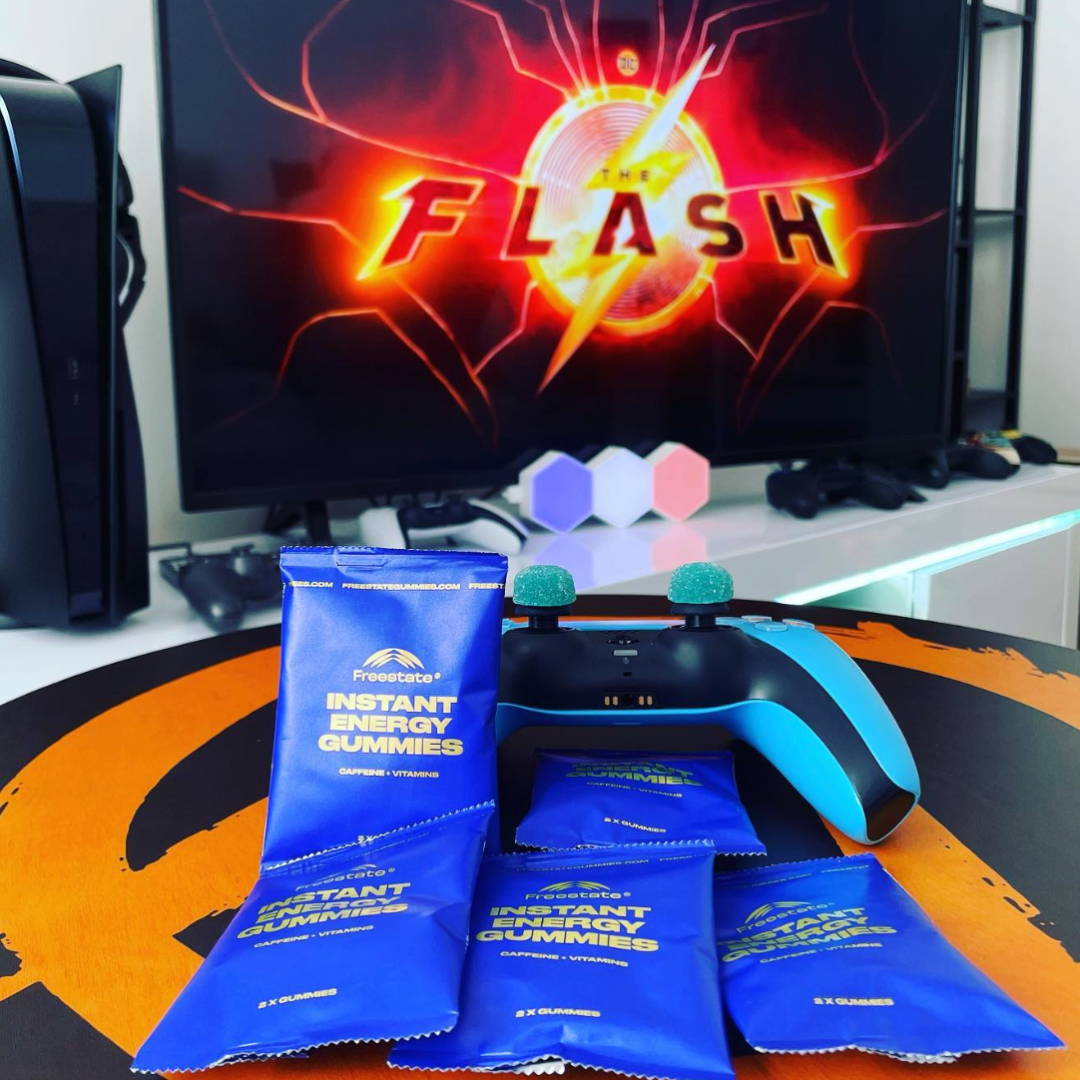 EASY TO TAKE
Easy to carry and pleasant to take. Freestate are sweet tasting with a pleasant/not too chewy texture.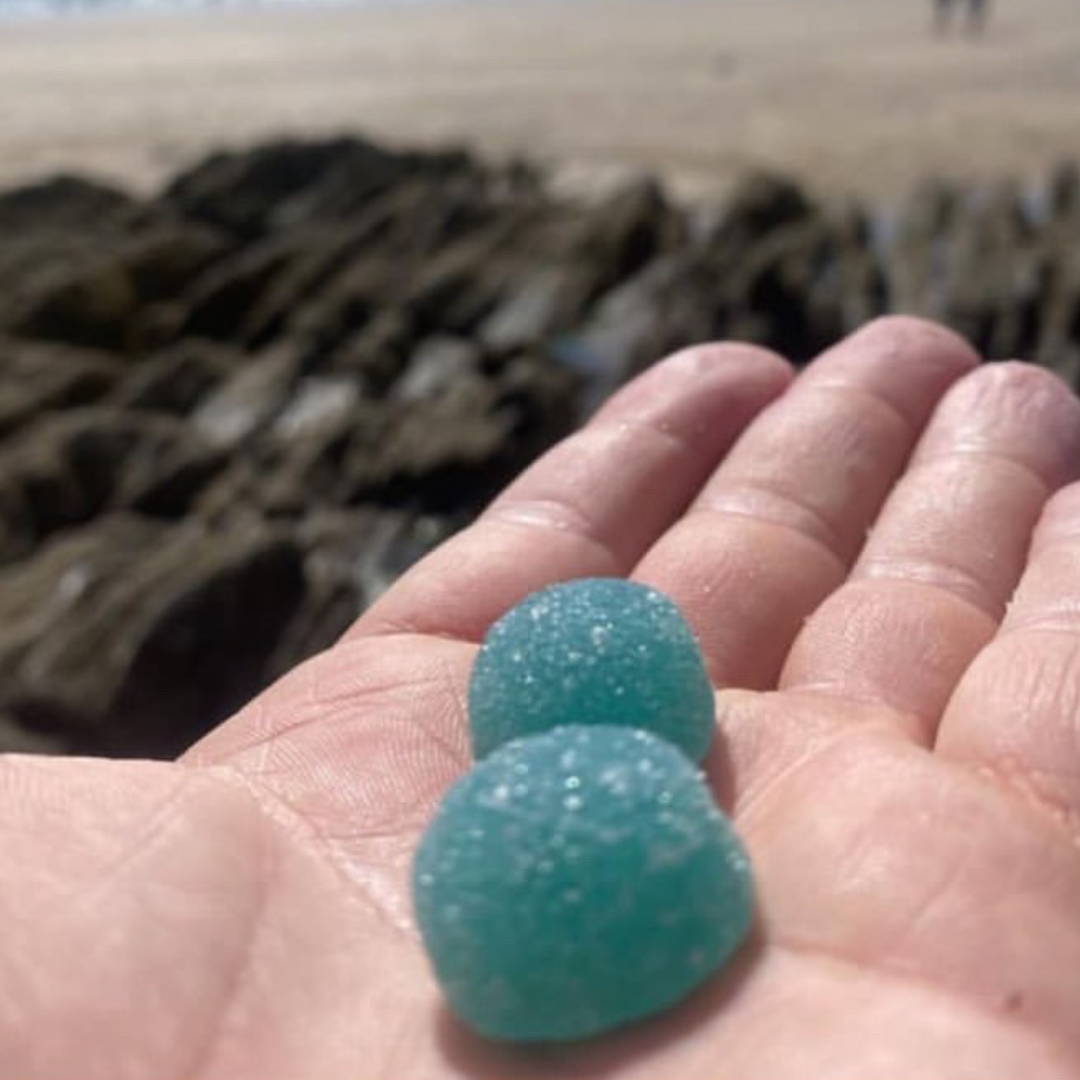 ALERT AND AWAKE
The perfect solution to staying focussed, motivated, awake and alive - whether at work, the gym or out.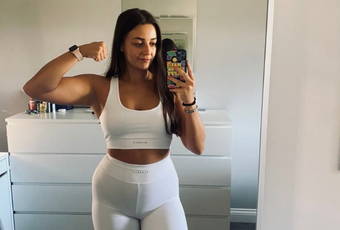 "These gummies are unreal, they taste insane and they are packed full of vitamins! They are so handy in the pocket sized packs and also the jars fit great in my gym bag. A lot less messy than powered pre workouts. Flavour 13/10!!"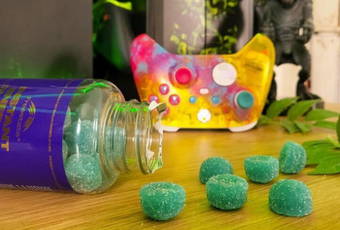 "Fancy a break from energy drinks whilst you game? Gummies. Energy gummies. I always pop one before a gaming session and they really do give me that boost. Stay alert, stay active, keep focused and keep that gaming motivation alive. They taste amazing and you definitely feel the effects."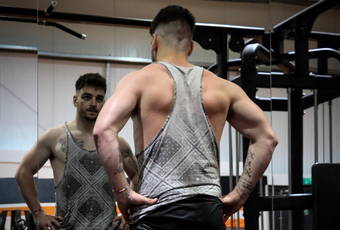 "I have been looking to find an alternative to pre-workout drinks for a long time. When I need a boost and don't want any kind of drink, these are my go to. The perfect pre workout product. These gummies are for you!"
What are Freestate gummies?
How quickly do they work?
What are the ingredients in Freestate gummies?
Ingredients: Sugar, Glucose Syrup, Water, Humectant: Glycerol; Acidity Regulator: Citric Acid, Sodium Citrate; Gelling Agent: Pectin; Caffeine, Natural Flavourings, Sweetener: Sucralose; Nicotinamide (B3), Calcium Pantothenate (B5), Cyanocobalamin (B12), Pyridoxine Hydrochloride (B6), Colour: Brilliant Blue FCF.
Are they vegan/vegetarian/halal?
Yes, Freestate gummies are made out of Pectin and are vegan and vegetarian. They are also Halal.
We currently ship to the UK and dispatch fast!

Free shipping is shipped on a 2 working day basis, and Express Shipping is available - shipping same day for next day delivery if ordered before 1pm.
Shipping is FREE for orders over £20 and only £2.50 for orders below £20.
What payment options do you have?
We accept all the usual payment options at checkout, including Apple and Google Pay. We also have Klarna available.
If you have a discout you can apply it at checkout!